products
iSyncBrain
AI automated EEG analysis solution
Cloud-based EEG analytics with
big data-driven AI technology
iSyncBrain is a cloud AI-guided analytics system for EEG/HRV biosignals. iMediSync developed the first-ever sex-classified healthy EEG norm DB and is now developing an EEG-based brain health market with patented automatic EEG denoising, amICA, and deep learning on the cloud platform. iMediSync cloud service provides brain health reports and amnestic MCI early screening biomarker reports.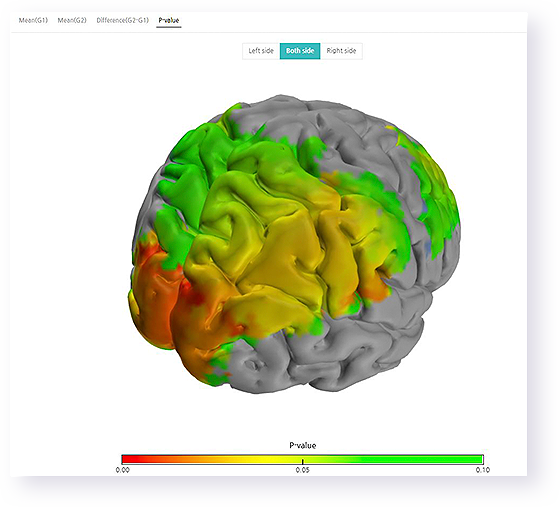 (1) Comprehensive source ROI level norm comparison full report with disease biomarker
(2) sLORETA 3D source level power and connectivity mapping with AMICA components details

iSyncBrain
Product Series
Check out the product series by clicking on the image below.
Check out QEEG patterns for each disease below