products
iSyncBrain
®
AI automated EEG analysis solution
The world's largest healthy QEEG norm DB
iSyncBrain has not only Asia's first EEG norm but also the world's first and largest sex-classified database. It was developed during the 8 years of the national standard database project with 1300 healthy individuals aged 4 to 82.
<iSyncBrain NormDB 3.0.1>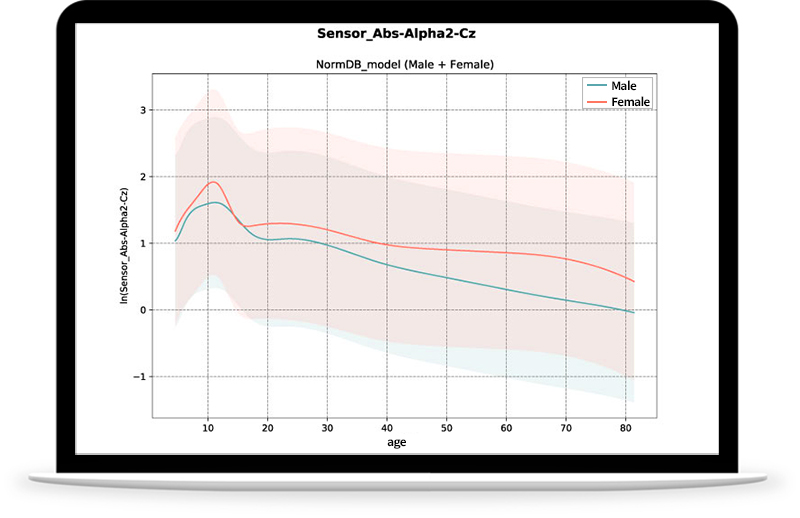 Deep learning algorithms using AMICA component details were developed for EEG automatic denoising as a preprocessing pipeline.
※KR 10-2077695, 10-2105002
Before AI Denoising
After AI Denoising
sLORETA source mapping and ROI connectivities
Healthy QEEG norm guided brain disease biomarker report
※5 patents registered (rfe.10-2287191)