PRODUCTS
iSyncWave
Wireless Dry EEG Measurement and Therapy Device
Soft Fitting, Expandible, Wireless,
Dry EEG Device with Near-Infrared Photobiomodulation
AI Brain Scanning & Enhancing System
iSyncWave is the first-ever integrated EEG and neurotherapeutics device providing telemental care through an AI digital brain health platform. A QEEG guided PBM Light therapy function is included for activating mitochondria and microglia activities in the brain.
※US FDA 510K cleared (K220056)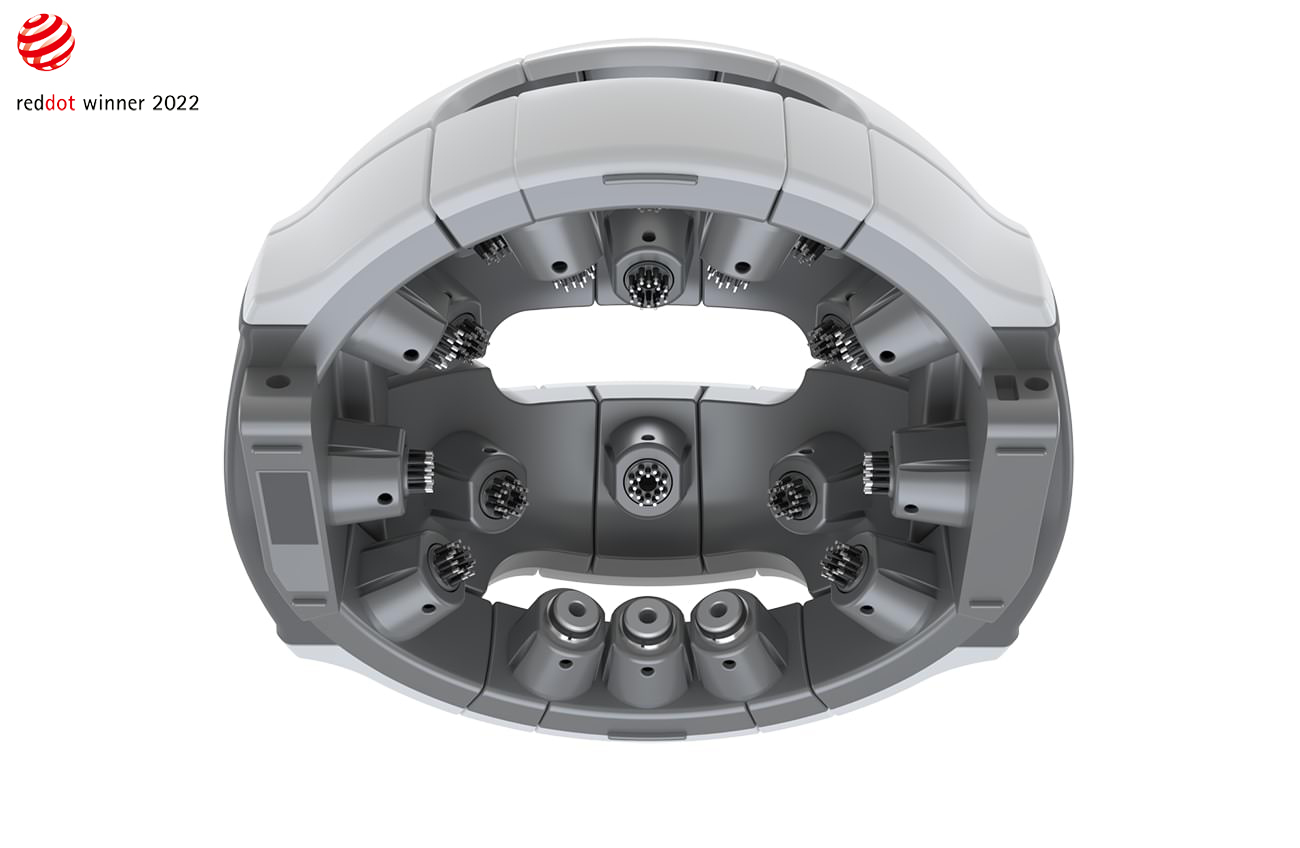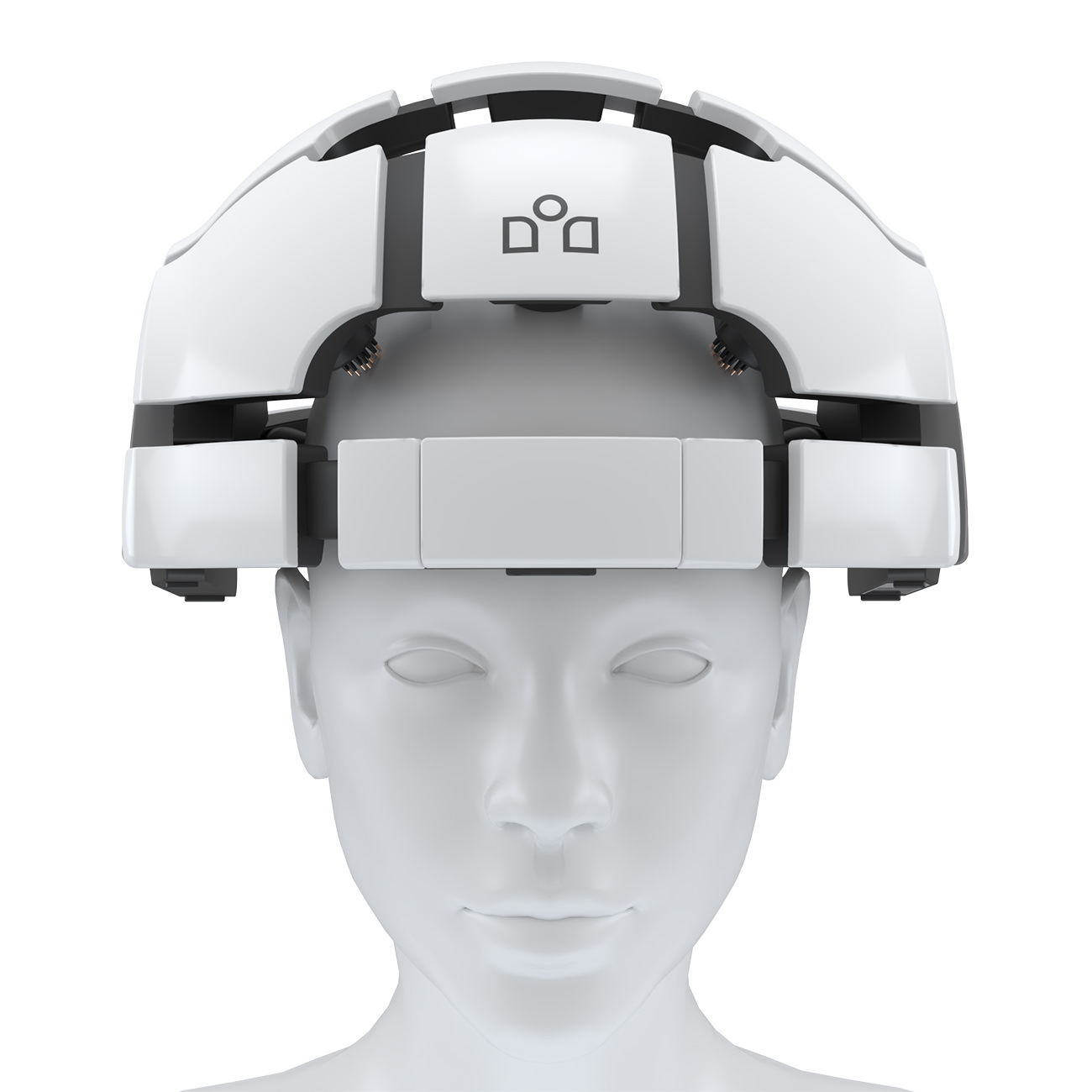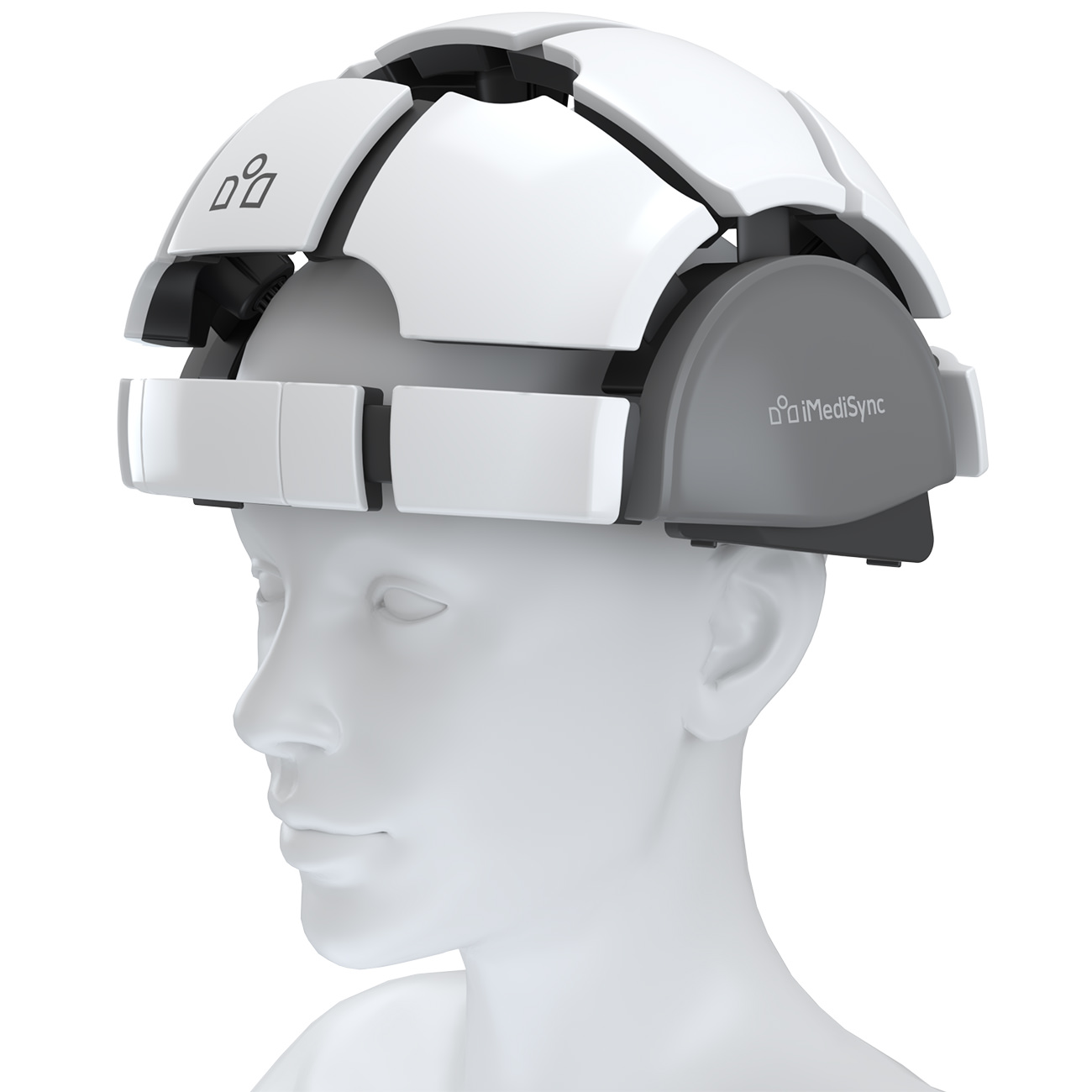 Appreciated by both
clients and clinicians
Comfortable for all head size
All the precision
compared to wet standard
Measure and analyze
in 10 min.
Seamless standardized
analysis via the cloud
Al-driven analysis &
summaries
Unique health snapshot:
3D QEEG Brain Mapping
Heart & emotions
Integrated stress and
hoort health assessments
Telecare-ready for
remote service provision
Pre & Post intervention
monitoring via client-friendly
dry EEG monitoring
World's first integrated
EEG-LED therapy solution
QEEG-guided location and
frequency protocols for
optimum therapeutic response
iSyncWave
Device details and Specifications
Fits on all ages and genders
International standardized 10/20 positioning using auto fit banding technology with expandible gear and complex spring structures
Dry-type Ag/AgCl coated conductive polymer
Soft dry electrode with Ag/AgCl coating ensures maximum comfort and a high-quality signal.
AFE(Analog Front End)
Analog filter and amplifier added on the conventional biosignal amplifier which enables more robust signal acquisitions in noisy environments.
HRV measurement using PPG channel
Pulse acquisition using PPG sensor simultaneously with 19 channel EEG recordings can monitor heart health and brain health.
Parameters
Values
EEG & HRV
Size
Weight
1600 g
Dimensions
245(L) x 243(W) x 153(H) mm
Head Circumference
50 cm – 62 cm
Channels
EEG
19 EEG Channels + 1 Fpz Ground Channel
Auxiliary
Right: 1 PPG Channel / Left: A1 Reference Channel
EEG Electrode
Dry-Type Ag/AgCl-Coated Conductive Polymer
Power
Battery
Rechargeable Li-Ion Battery
Charging
USB-C Type with 5V/2A Adapter
Charging Time
132 Min
Runtime
7 Hours
Amplifier
Bandwidth
0.5 – 50 Hz
Sampling Rate
250 Hz
Special Design
Analog Front End (AFE)
A/D Converter
24 Bit
Connectivity
Bluetooth
Bluetooth v5.0 (LE up to 2Mbps)
LED
Irradiance Source
19 LED Bulbs (Built-in the center of each EEG electrode)
Wavelength
Near-Infrared 850 nm
Pulse Rate
1 – 45 Hz (Adjustable in 1Hz Increments)
Parameters
Values
Name of Software
iSyncWave Download from google playstore
Compatible Devices
Samsung Galaxy Tab S4, S6(5G, Lite), S7(+, FE 5G)
Samsung Galaxy Tab A (2016)/ Active Pro, 2,3
OS
Android 8 or Above
Minimum Requirements
CPU
Octa-Core / 2.3 GHz, 1.7 GHz
RAM
4 GB
Recommended Requirements
CPU
Octa-Core / 3.09 GHz, 2.4GHz, 1.8 GHz
RAM
12 GB